June 2017
Bozeman, Montana
SPRING THIRST explored the influence of climate change on water resources through a series of vignettes that acted as poetic metaphors. Using dream-like imagery and steel aerial windows, the artists brought a new perspective to the critical importance of water conversation. The dance provoked a range of emotions—astonishment, sadness and delight—that has enlivened the conversation about our water future.
Five dancers from San Francisco's Zaccho Dance Theatre and three from Bozeman's Mountain Art Dance presented a performance that investigated dance as it relates to place. Artistic Director Joanna Haigood's creative work focuses on making dances that use natural, architectural and cultural environments as points of departure for movement exploration and narrative.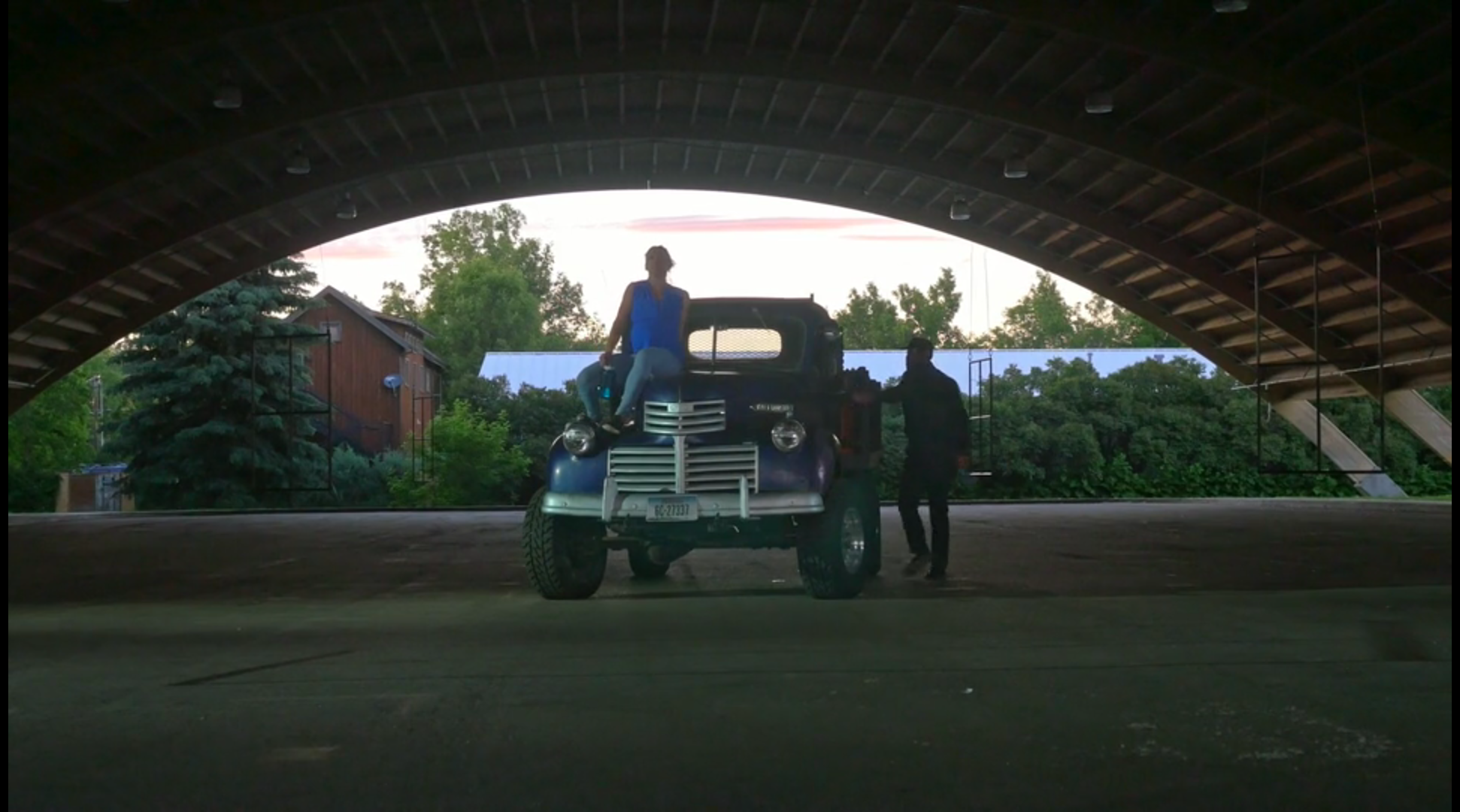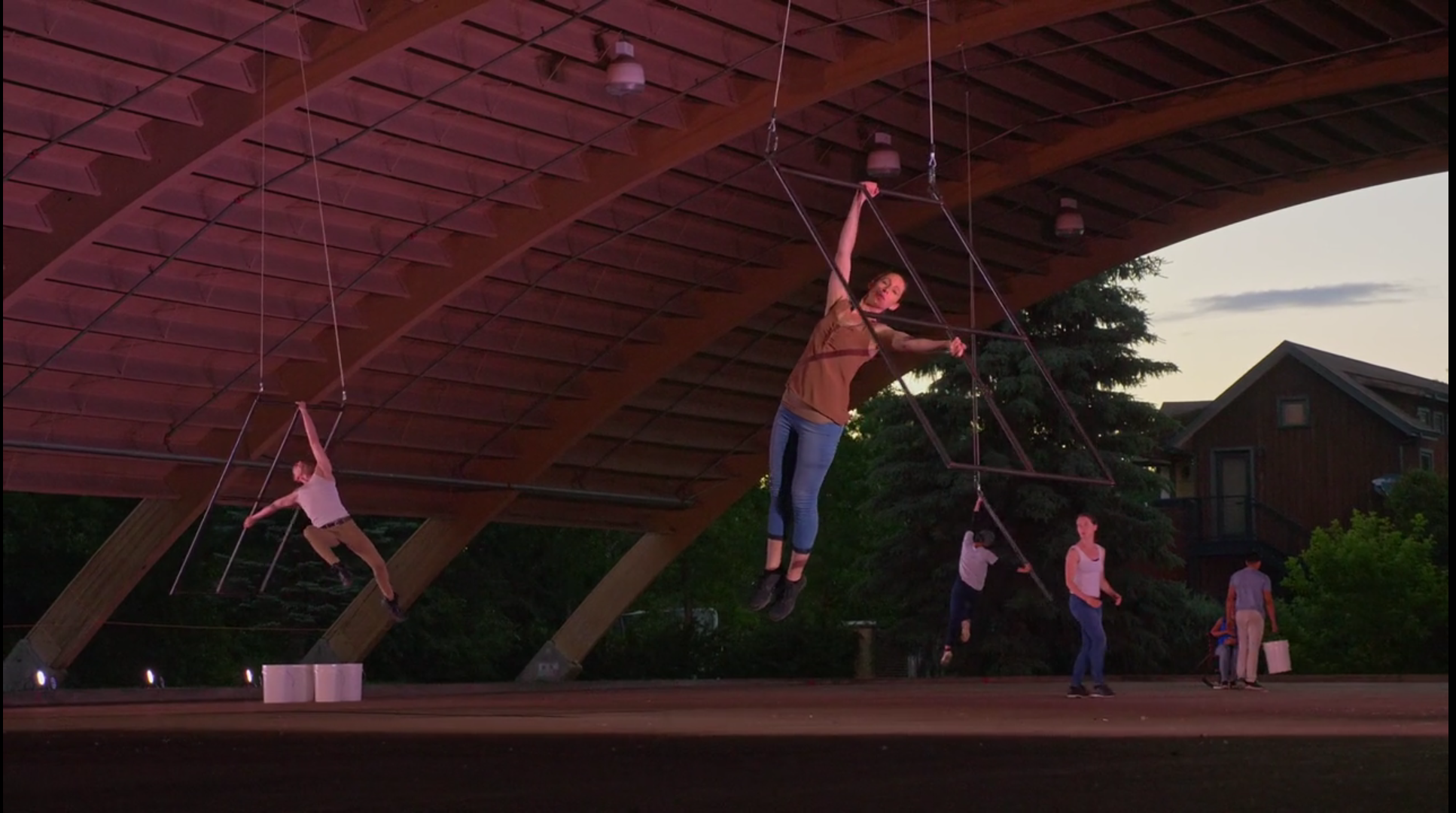 "The event created a unique and sometimes profound opportunity to think and feel about our relationship to water. I recognized neighbors and friends, so in essence we shared these experiences together as a community."
—SPRING THIRST Attendee
More than 650 people attended the performance over two evenings.
SPRING THIRST performances took place in the Bogert Park Pavilion next to Bozeman Creek, which flows through town. As guests arrived for the event, audiences were introduced to the City of Bozeman's completed Creek restoration project which reshaped the stream-bed to include a meander more in keeping with its natural course. The work is a boon to water quality and will help manage floods and create better fish habitat—and is a project that Mountain Time Arts celebrates.
Mountain Time Arts would like to acknowledge our partners and collaborators:
The City of Bozeman Parks Department; Gallatin History Museum; the 12 performers; and the 12 crew and volunteers.