June 2017
Dry Creek, Belgrade, Montana
War Shirt #6 — Waterways
Northern Cheyenne artist Bently Spang's video installation was created as part of his Modern Warrior Series. War Shirt #6 - Waterways takes the form of a monumental Plains Indian war shirt using 26 video monitors. The installation filled the 1902 Dry Creek schoolhouse, near the East Gallatin River, focusing on the sight and sounds of place while confronting the colonization of the West.
"My intention is not to re-create an actual war shirt but, as in past work in this series, to use the conceptual framework of this form and expand the scale to signify the importance of our water to my homeland."
—Bently Spang
More Than 300 guests viewed the exhibition over the 10 days it was on display.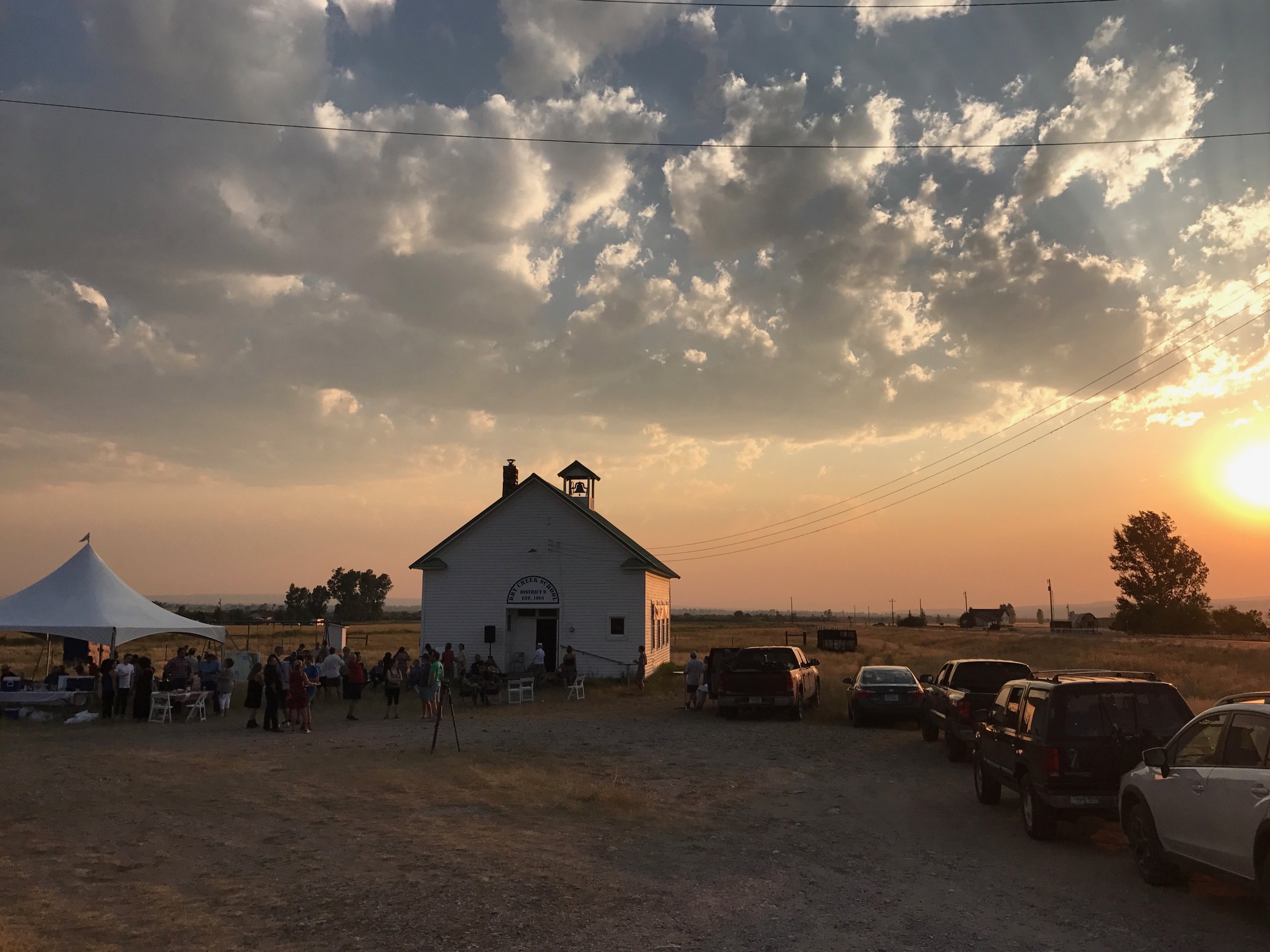 Wetlands Tours
More than 165 people took wetland tours over the 10 days.
Daily tours of a restored wetlands at Pheasant Farms were designed by Western scientist Lynn Bacon, Linwood Tall Bull, Northern Cheyenne ethnobotanist and Rose Valor. The tours highlighted the crucial value of the bird, plant and aquatic life that depends on wetlands.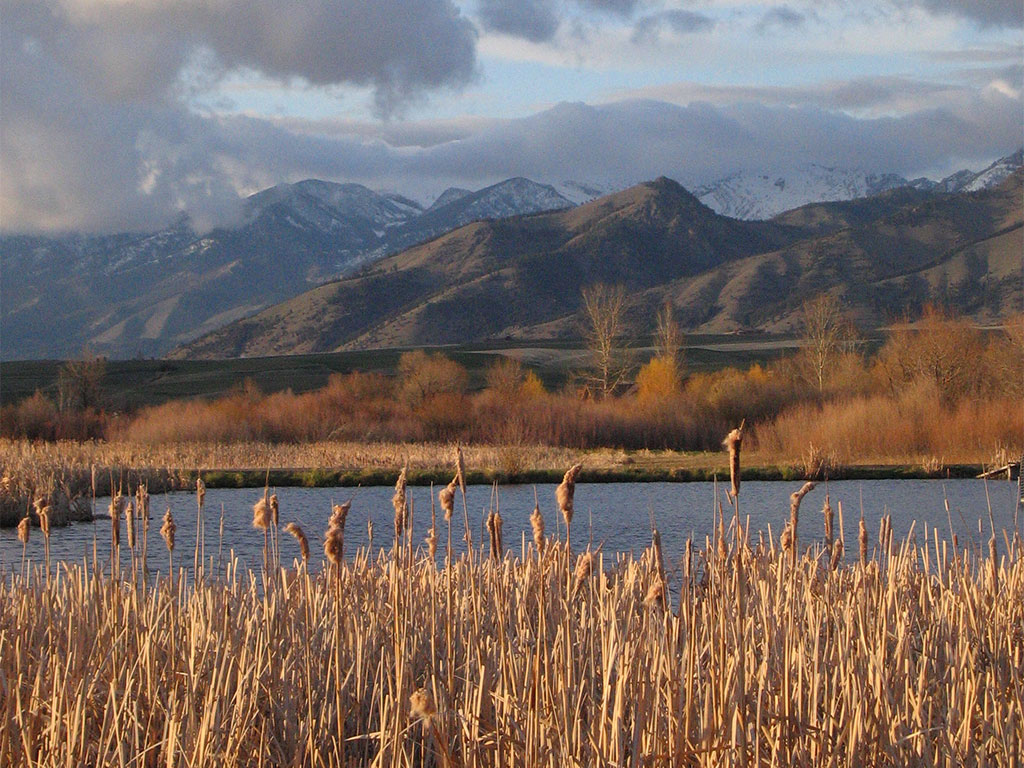 Mountain Time Arts would like to acknowledge our partners and collaborators:
Tim and Kathy Crawford of Pheasant Farms; The Jolly Neighbors Crew; and the 16 crew, docents and tour guides.